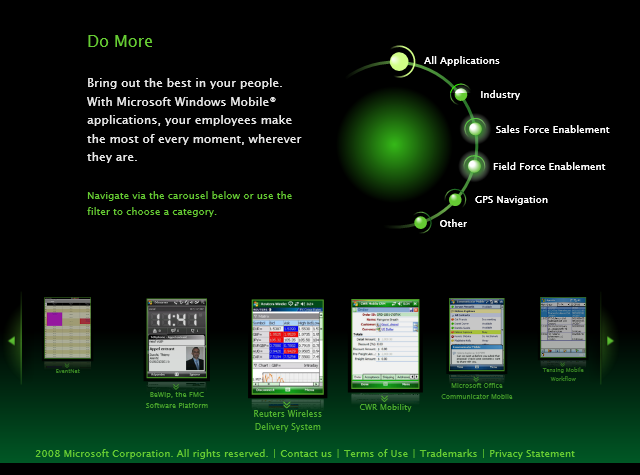 Just days after Apple launched the iPhone App store, Microsoft has responded by launching a portal for downloading Windows Mobile applications.
It currently doesn't have all those goodies iPhone store has; in fact it doesn't have any of those. All you get is what Microsoft labels as business applications. So don't expect to see a Twitter client there.
The site runs on Silverlight technology and hence Linux guys will have to logon to a windows machine to access it. Even in Windows, it is a strict 'IE only' site. So Firefox users be warned.
Head over to Microsoft Windows Mobile Applications Portal and enjoy the frustratingly slow interface.